Home>Products>Heat Pump Dryer>6.5kw geothermal ground source heating pumps

English
6.5kw geothermal ground source heating pumps
Shandong Industrial Microwave Oven

Heat Pump Dryer

Shandong, China (Mainland)

CE ISO

1 set

Heat Pump Dryer

Plastic film suitable for ocean carriage

Contact with us

Negotiation

10 Set/Sets per Month
Shandong Industrial Microwave Oven2020-07-10 09:46:19

Welcome to my shop! Glad to serve you! Please send your question!
Product Details
Type:
geothermal /ground source, geothermal /water source heat pumps
Installation:
Freestanding
Storage / Tankless:
Storage
Housing Material:
Spray galvanized steel or stainless steel
Use:
Floor heating&cooling&hot water
Certification:
CE, RoHS, UL
Place of Origin:
Guangdong, China (Mainland)
Brand Name:
KINKAIN
Model Number:
JK02WR
Functions:
heating/cooling& hot water
Max outlet water temp:
55-60C
Heating model:
6.5kw,13.5kw,21kw,40kw,80kw
COP:
4.5-4.8
Compressor brand:
Copeland/Danfoess
Heat exchanger:
stainless steel plate heat exchanger
Warranty:
free parts 1 year
Product Description
6.5kw geothermal ground source heating pumps
Product Description
Model

Unit

JK02WR

JK03WR

JK05WR

JK10WR

JK20WR

JK25WR

Heating capacity

KW

9

13.5

21

40

80

98

Cooling capacity

KW

7

11

17

32

68

82

Power input

KW

2.1

2.7

4.35

8.8

17.5

21.5

Running current

A

9

13

8.8

17.5

35

43.5

Power supply

V

220

220/380

380

380

380

380

Frequency

HZ

50/60

Compressor Brand

Panasonic

Copeland / Danfoss

Compressor type

Scroll

Compressor qty

1

1

1

2

4

4

Water flow

M3/h

2~3

4~5

6~7

8~11

14~16

18~18

Condenser type

Stainless steel plate heat exchanger

Evaporator type

Stainless steel plate heat exchanger

Noise

dB(A)

35

35

38

40

42

42

Water pipe connection

mm

25

25

32

32

50

50

Water pressure drop

Mpa

0.015

0.015

0.015

0.015

0.015

0.015

Refrigerant

R407C / R404A

Dimension

L(mm)

550

850

850

750

1390

1390

W(mm)

750

550

550

550

810

810

H(mm)

700

850

850

1338

870

870

Weight

KG

88

105

138

260

400

410
No matter what climate you live in, the temperature throughout the year varies. For some climates that means blazing summers that cool to frigid winters. What many people don't realize is that the temperature below ground (regardless of climate or season) stays fairly consistent all year.
The ground is able to maintain a higher rate of temperature consistency because it absorbs 47% of the suns energy (heat) as it hits the Earth's surface. Geothermal (also called ground source) systems are able to tap into this free energy with an earth loop. This technology is then used to provide your home or office with central heating and cooling.
How Geothermal Heating Pumps Work
Heating
During the heating cycle, a geothermal system uses a series of pipes (the earth loop) to extract heat from the ground. As the system pulls heat from the loop it distributes it through a conventional duct system as warm air. The same heat energy can also be used for a radiant floor system and domestic hot water heating.

Cooling
In the cooling mode, a geothermal system air conditions your home by reversing the heating process. Instead of extracting heat from the ground, it is extracted from your home and either moved back into the earth loop, or used to preheat the water in your hot water tank. Once the heat is removed from the air, it is distributed through the duct system in your home.
Four types of geothermal heat pump systems
Three of these—horizontal, vertical, and pond/lake—are closed-loop systems. The fourth type is open-loop. Which is best depends on the climate, soil conditions, available land, and local installation costs at a particular site. All of these approaches can be used for residential and commercial building applications.
Horizontal Trench Loops
Often used when adequate land surface is available. Depending on system needs and space available, pipes are placed in trenches that range in length from 100 to 400 feet. A typical home requires 1/4 to 3/4 of an acre for the trenches.
Horizontal Slinky Loops
A trench is dug with a backhoe several feet deep and about 3 feet wide. The coils are "laid off" and spaced evenly throughout the trench. Trench lengths are typically 100 to 150 feet long. Slinky loops are great space savers.
Vertical Loops
The ideal choice when available land surface is limited. Well drilling equipment is used to bore small-diameter holes from 100 to 400 feet deep.
Pond Loops
Very economical to install when a large body of water is available. Coils of pipe are simply placed on the bottom of the pond or lake. Less pipe is used than in an earth loop because water is a better conductor of heat energy. Pond loops are a cost effective way to install the loops as trenching is limited.
Open loops (Well-Water Systems)
In ideal conditions, an open-loop application can be the most economical type of geothermal system. These use groundwater from a well as a direct energy source.
Geothermal heating pump System Benefits
Lower Operating Cost - A geothermal system operates more efficiently than other heating and cooling systems because they can deliver four units of energy for every one unit of electrical energy used. That translates into an efficiency rating of 400%, compared to the most efficient gas furnace, which rates 94%.
Enhanced Comfort - During heating you'll experience warm air without the hot blasts associated with ordinary gas furnaces. Compared to an air source heat pump, the air is warmer from a geothermal system. For ultimate comfort, a zoning system can be added using multiple thermostats to precisely control temperatures in various zones.
Safe - Because natural gas, propane or oil are not required to operate a geothermal unit, there's no combustion, flames or fumes and no chance of carbon-monoxide poisoning.
Clean - No fumes are produced during operation By adding optional high efficiency air cleaners, you'll achieve high levels of indoor air quality.
Quiet - Unlike air source heat pumps, there is no noisy outdoor unit. Geothermal heat pumps are designed and constructed for "whisper quiet" operation.
Reliable - Unlike air source heat pumps, geothermal units are installed indoors so they are not subject to as much wear and tear caused by the elements.
Environmentally Friendly - Geothermal systems are the most environmentally friendly way to heat and cool your home. The system emits no greenhouse gasses.
Frequently Asked Questions
Q. What are the components of a geothermal heat pump system?
A. The three main parts are the heat pump unit, the liquid heat exchange medium (open or closed loop) and the air delivery system (ductwork). The unit's main components are the compressor, heat exchanged, air coil, blower motor and electrical controls.
Q. Is a geothermal heat pump difficult to instal?
A. Most units are easy to install, particularly when they replace another forced air system. They can be installed in areas unsuitable for fossil fuel furnaces because there is no combustion, thus no need to vent exhaust gases. Ductwork must be installed in homes that don't have an existing air distribution system. The difficulty of installing ductwork will vary and should be assessed by a contractor.
Q. Do I need a back-up heat supply?
A. Geothermal systems used in climates where temperature drop below freezing are generally installed with an auxiliary back-up heater. Your contractor can help determine the most appropriate size system.
Q. How are the pipe sections of the loop joined?
A. Pipe sections are joined by thermal fusion using a fusion tool heated to 500F. This technique creates a secure connection to protect from leakage and contamination.
Q. If the loop falls below freezing, will it hurt the system?
A. No. The antifreeze in the loop will keep it from freezing.
Q. Can I reclaim heat from my septic system disposal field?
A. No. Such usage is banned in many areas.
Q. With an open loop system, what problems can be caused by poor water quality?
A. Your water should be tested for hardness, acidity and iron content before a heat pump is installed. Mineral deposits can build up inside the heat pump's heat exchanger. A treatment system may be recommend to improve water quality and extend your equipment's lifetime.
Q. Can I install an earth loop myself?
A. Properly designing and installing an earth loop requires extensive training. In order to obtain optimum system performance, the earth loop size, design and configuration need to be carefully considered.
Q. Will an earth loop affect my lawn or landscape.?
A. The actual process of installing the loop will disturb the surface to some degree. With proper restoration, most loop fields are "invisible" after a couple of months After the initial installation, the loop will have no effect on grass, trees or shrubs. Nor will roots from trees cause a problem with the pipe.
Q. How long will the loop pipe last?
A. Closed loop systems should be installed using only high-density polyethylene pipe. This pipe does not rust, rot or corrode and is inert to chemicals normally found in soil. Actual life expectancy of the pipe is over 200 years. Copper or PVC pipe should never be used.
Contact Us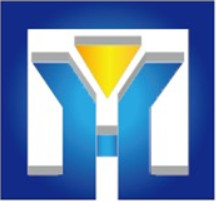 Shandong Industrial Microwave Oven

Address

Leader Industrial Park, Jinan, Shandong

Phone(Working Time)

0531 85064681